Get Connected With The Leaders In Cyber Security
Next-Level Security
Secure DNS On-prem and in the Cloud
Endpoint Security That Detects, Protects, Investigates And REMEDIATES
Provides up to 1 Million USD Ransomware Warranty
Multi-Factor Authentication
Strengthening with Multi Factor Authentication
Protect Your Intellectual Property And Compliance With EDR
Work with the leading Endpoint Protection and detection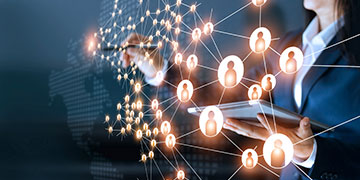 CONCERNED ABOUT DATA THEFT AND LEAKAGE?
We Work With Digital Guardian, The Leader in 2017 Gartner Magic Quadrant, for DLP
DO THE LATEST MALWARE ATTACKS SCARE YOU?
Get Connected to Our Certified Security Consultants Now…
Looking for a leading Social Media Security & Digital Risk Mitigation?
Tayef Information System offers ZeroFox Leading Security to protects your all digital platforms
PARTNERS
ONE STOP SHOP FOR ALL YOUR SECURITY NEEDS
Choosing IT Security Solution is One of the Most Important Decisions You Will Make. Let Us Help You in Making the Right Choice.
We Work with the Industry Leaders to Secure You Better